The Aetherlight Live Silent Auction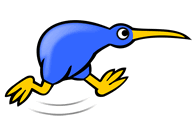 The Aetherlight Live Silent Auction
In conjunction with this event we will be running live trade me auctions.
Starting October 9th 2013, auctions will close at 9pm on the evening of the event on the 19th.
We'd love to invite you to bid on any of these auctions
at http://www.trademe.co.nz/Members – search for 'PSSMBD'
all profits go towards securing the next 75 years of our mission.
If you would like to donate any goods or services to this auction please contact Villette on 09 846 1776 or [email protected]
Thank you to all our supporters who have donated goods and services for our silent auction